April 19, 2022 – Women with Wings – Ruth Payne, former Ferry Building gallery director.
We hope you'll come and join our Zoom presentation by Ruth Payne.will introduce us to the Women With Wings travel program, emphasizing Bali, Santa Fe, and Mexico.
To register for the Zoom meeting email [email protected].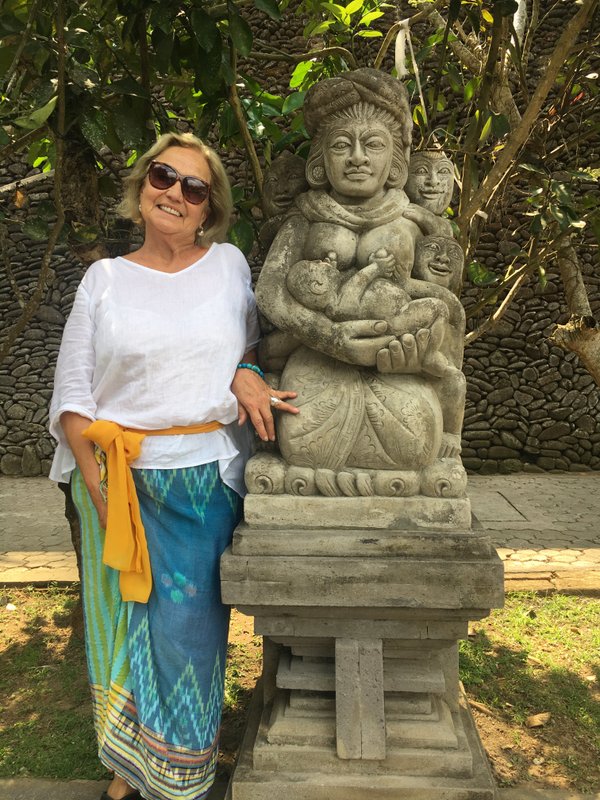 An intrepid world traveler, Ruth likes nothing better than introducing people to the art, culture, cuisine, and history of her favorite destinations. Since driving a '64 Saab from Amsterdam to Kathmandu in 1971, Ruth's passion for unique cultural discoveries has taken her to Bhutan, Tibet, Afghanistan, Iran, India, Southeast Asia, Indonesia, China, Japan, Korea, Europe, Morocco, Mexico, Cuba, and South America. Ruth has led art and architecture tours to Italy, Bali, New York, Chicago, San Francisco, Mexico, and Santa Fe. With a wealth of knowledge from a 37 year career in the visual arts, and her engaging, caring, and organized manner Ruth ensures her tour participants a unique, enriching, and exceptional travel experience. Ruth leads tours through Women With Wings Travel.