Why join?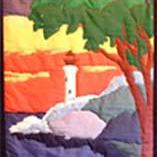 Make new friends
Network with other women
Expand your interests
Feed your intellectual curiosity
Hear speakers on a wide variety of topics
Get involved in your community
Advocate on important current issues
Support women in post-secondary education
Be part of a women's organization with national and international affiliation
Who can join?
Membership in CFUW West Vancouver is open to all women who support the purpose and objectives of CFUW. You do not need a University degree to join.
How to join
Dues: The membership fee is $129 per year. Dual and student memberships are also available. Membership dues also include membership in CFUW BC Council, and the Canadian Federation of University Women (CFUW), which belongs to the International Alliance of Women (IAW), and Graduate Women International (GWI). Dues also include membership in our Interest Groups.
Membership Application Form 2022-23: click here
Complete the application form then
email to [email protected] or
mail to
CFUW West Vancouver
PO Box 33096,
1583 Marine Drive
West Vancouver, British Columbia V7V 4W7
Dues may be paid by cheque or e-transfer to [email protected]