CFUW West Vancouver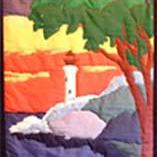 supports the mission and ideals of the Canadian Federation of University Women (CFUW) to work and advocate for women's equality, social justice, human rights, quality education, peace and the environment.
CFUW West Vancouver
provides members opportunities for personal and professional contacts and fellowship;
holds monthly meetings at which guest speakers address educational, cultural and social issues;
sponsors fund-raising events and projects to provide scholarships; and
hosts special interest and study groups
We meet –
to listen to thought-provoking speakers
to discuss interesting ideas
to share common interests
to foster a sense of fellowship.
We contribute –
to community agencies
to women pursuing post-secondary education, via bursaries and awards. (See Education).
We speak out –
to the public with informative programs
to local and provincial government representatives
to Canadian and world governments through our membership in CFUW and GWI.
We welcome prospective members and guests.
To join us see Membership.